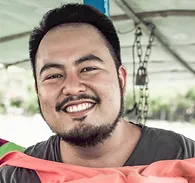 A life coach, study coach and special education teacher who graduated from Ateneo de Manila University with a degree in Interdisciplinary Studies in 2009. Starting in 2010, he took up a total of 42 units MA in Special Education at the University of the Philippines in order to help his younger brother with Level 1 Autism, only to find out he has ADHD as well! He then continued his studies working in various places such as a Montessori school, doing statistics work online, being a magician, part-time writer and other stuff he might have already forgotten. While he did not finish the MA due to a combination of health and his ADHD, he continued to work with teens and adults with ADHD, autism spectrum disorder, specific learning disabilities & giftedness. He served as an advocate for and was the past Vice-President of the ADHD Society of the Philippines, and was a board member from 2013-2016, and again in 2021-2023. In this capacity he founded the organization's first adult support group in 2012 and the first purely adult ADHD conference in 2022. He's worked with various schools and ministries including The Study Center (formerly Mind Matters Christian Academy) and CCF Unique Special Needs ministry. He's a member of the International Coaching Federation and is finishing his program at the International ADHD Coach Training Center.
He's also the author of two children's books about pet care entitled "Fish Be With You" and "Some Bunny to Love" released by St. Matthew's Publishing under the Kahel Press imprint.
He's a happy husband to Julz and a proud father to Jordyn and Jaycie. His interests include animal care / breeding, scuba diving, public speaking, close-up magic, martial arts and uses every background he has in his mission to bring the love of Jesus Christ to those who have neurodevelopmental difficulties.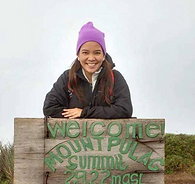 Julienne Nido-Meria, OTRP
A licensed occupational therapist who graduated from the University of Santo Tomas in 2009. She formerly worked with MedMom Child Development Clinic as a Senior OT, having worked there for 5 years and Shine Special Education Center for 7 years, specializing in various pediatric cases of autism spectrum disorder, ADHD, learning disabilities, cerebral palsy, Down's syndrome, global developmental delay and traumatic brain injuries. She is also a feeding specialist having trained in Singapore and Malaysia. In her ministry work  with CCF she  founded the Collab Sessions for allied medical professions who work in intervention, a trainer for CCF Unique Special Needs ministry and a facilitator for Glorious Hope, a program that does spiritual intervention for deep-seated issues among its participants. She is diagnosed with inattentive-type ADHD. She is currently an occupational therapist who does consultation for NeuroDevCoach and in local schools in her area. 
Her interests include traveling, watersports such as surfing, photography and video editing.